Kristina Rewin Ciesielski
Associate Professor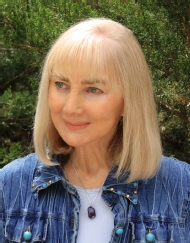 Email: 

Office: 

Logan Hall, 106

Education: 

Ph.D. Biological Brain Sciences, Nencki Institute of Experimental Biology, Polish Science Academy, Warsaw
Research Area/s:
Clinical Psychology,  Cognition, Brain and Behavior
Research Interests:
Clinical Psychology-Pediatric Neuroscience
Profile:
Accepting students?  Dr. Ciesielski is interested in taking a student in either Experimental or Clinical Psychology.  Her preference is for a student with a previously awarded Master's degree.  Please email Dr. Ciesielski if you are interested in pursuing graduate studies with her.
Strong empirical evidence pointing to the developmental and heritable/biological basis of anxiety disorders,including obsessive-compulsive disorder (OCD), provides the motive for my dual-track research program, with the main focus on brain networks underlying the top-down inhibitory control. One track examines the familial patterns of structural and functional connectivity of dorsal and ventral visual networks engaged in top-down inhibitory control during the course of healthy development, using working memory and functional resting-state paradigms. The other track characterizes structural and functional deviation of visual networks connectivity in adults and children with OCD, and in those with high-risk for the disorder. I use neuropsychology and combined brain imaging technology (MEG, ERP, MRI, fMRI, DSI) in collaboration with the MGH/MIT/HMS Martinos Center for Biomedical Imaging at Massachusetts General Hospital in Boston. The ultimate aim of my research is to identify a heritable functional and structural pattern of neural connectivity in OCD that will help to refine the neurodevelopmental model of the disease and to inform future efforts for neuroimaging-inspired strategies of early preventive intervention.
Selected Publications
Ciesielski KT, Rauch SL, Ahlfors SP, Vangel ME, Wilhelm S, Rosen BR, Hämäläinen MS. Role of Medial Cortical Networks for Anticipatory Processing in Obsessive-Compulsive Disorder. Human Brain Mapping, 33:2125–2134 , 2012.
Ciesielski KT, Rowland LM, Harris RJ, Kerwin AA, Reeve A, Knight JE. Increased anterior brain activation to correct responses on high-conflict Stroop task in obsessive–compulsive disorder. Clinical Neurophysiology, 122: 107-113, 2011.
Ciesielski KT, Ahlfors, SP, Bedrick, EJ, Kerwin AA, Hämäläinen MS. Top-down control of MEG alpha-band activity in children performing Categorical N-Back Task. Neuropsychologia, 48: 3573–79, 2010.
Ciesielski KT, Hämäläinen SM, Geller DA, Wilhelm S, Goldsmith TE, Ahlfors SP. Dissociation between MEG Alpha Modulation and Performance Accuracy on Visual Working Memory Task in Obsessive-Compulsive Disorder. Human Brain Mapping, 28: 1401-1414, 2007.
Ciesielski KT, Lesnik PG, Savoy RL, Grant EP, Ahlfors SP. Developmental Neural Networks in Children Performing a Categorical N-Back Task. NeuroImage, 33: 980-990, 2006.
Ciesielski, KR, Stephen J. (2014: Pediatric MEG: Investigating Spatio-Temporal Connectivity of Developing Networks.  In S. Supek and C. J. Aine (eds.), Magnetoencephalography, DOI: 10.1007/978-3-642-33045-2_24, Springer-Verlag Berlin Heidelberg, pp. 525-555.
Courses Taught
I teach courses and seminars, and provide graduate mentorship in the area of Pediatric Neuroscience and Developmental Psychopathology.
Current courses include:
(i) Developmental Psychopathology, Psych 539/439;
(ii) Anxiety Disorders, Psych 650/450;
(iii) Neural Basis of Cognitive Development, Psych 650/450;
(iv) Developmental Neuroscience Laboratory, Psych 450/650.
Lab
Likelihood of taking on graduate students is high.