Bruce W. Smith
Associate Professor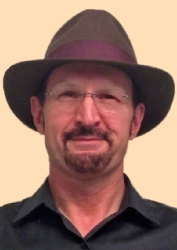 Email: 

Office: 

Logan Hall Rm 152

Education: 

Ph.D., Arizona State University, Tempe, Arizona, 2002
 
 
Research Area/s:
Clinical Psychology,  Health Psychology
Research Interests:
The study of resilience as the ability to bounce back from stress and thriving as the ability to learn, grow, and benefit from stress.
The development of interventions that increase happiness and well-being in the context of stress and the challenges across the life span.
The potential for stories that embody the "hero's journey" as the common human struggle with adversity for enabling us to be resilient and thrive.
The study of resilience and thriving have focused on the identification of resources and interventions that may increase them. These include mindfulness, a sense of meaning and purpose in life, emotional regulation, emotional disclosure, gratitude, compassion, kindness, spirituality, and other strengths that have become the focus of positive psychology.
The development of interventions have included aspects of mindfulness meditation (e.g., Mindfulness-Based Stress Reduction or MBSR), Motivational Interviewing (MI), acceptance-based approaches (e.g., Acceptance and Commitment Therapy or ACT, Dialectic Behavioral Therapy or DBT), and positive psychology interventions that build personal strengths and increase well-being.
The kinds of stressors and problems we have focused on have included health problems such as chronic pain, cancer, and cardiovascular disease. They have also included the chronic stressors and daily hassles faced by healthy adults, college students, and at-risk and first generation college students and also traumatic stressors such as natural disasters, terrorist attacks, and those experienced by first responders (e.g., firefighters).
We are examining the potential of Joseph's Campbell idea of a common hero's journey for enabling people to develop their own coherent narrative that may enhance happiness and well-being in the context of the stresses and trauma of life. The value of a coherent and redemptive narrative are based in the work of people like James Pennebaker, Laura King, Tim Wilson, and Dan McAdams. We are examining this in the context of a positive psychology classes that challenge students to use the idea of a hero's journey to enable them to make use of what they learn to improve their happiness and well-being. This idea is presented in the book listed below (Positive Psychology for Your Hero's Journey) and we have initial encouraging evidence that these kinds of positive psychology classes and interventions can enhance happiness and well-being.
Profile:
Accepting students?  Dr. Smith maybe accepting students for Fall 2023.  Please email Dr. Smith if you are interested in pursuing graduate studies.
Selected Publications
Smith, B.W., Guzman, A. & Erickson, K. (2018). The Unconditional Self-Kindness Scale: Assessing the ability to respond with kindness to threats to the self. Mindfulness. 
Steffen, L.E., Vowles, K.E., Smith, B.W., Gan, G.N., & Edelman, M. (2018). Daily diary study of hope, stigma, and functioning in lung cancer patients. Health Psychology, 37, 218-227. 
Smith, B.W., Shelley, B.M., Sloan, A.L., Colleran, K., & Erickson, K. (2017). A Preliminary randomized controlled trial of a mindful eating intervention for post-menopausal obese women,
Mindfulness, First Online: 02 October 2017, https://doi.org/10.1007/s12671-017-0824-9 
Meize-Grochowski, R., Shuster, G., Boursaw, B., DuVal, M., Murray-Krezan, C., Schrader, R., Smith, B.W., Herman, C.J., & Prasad, A. (2015). Mindfulness meditation in older adults with postherpetic neuralgia: A randomized controlled pilot study. Geriatric Nursing, 36, 154-160. 
Proeschold-Bell, R.J., Eisenberg, A., Adams, C., Smith, B., Legrand, S., & Wilk, A. (2015). The glory of God is a human being fully alive: Predictors of positive versus negative mental health among clergy. Journal for the Scientific Study of Religion, 54, 702-721. 
Wilcox, C.E., Mayer, A.R., Teshiba, T.M., Ling, J., Smith, B.W., Wilcox, G.L., Mullins, P.G.  (2015). The subjective experience of pain: An FMRI study of percept-related models and functional connectivity, Pain Medicine, 16, (11), 2121 – 2133 
Smith, B.W., Vicuna, B., & Emmanuel, G.  (2015).  The role of positive psychology in fostering spiritual development and a sense of calling in college.  In John Wade (Ed.), Positive Psychology on the College Campus (pp. 261-278).  New York: Oxford. 
Stein, E. & Smith, B.W.  (2015).  Social support attenuates the harmful effects of stress in healthy adult women.  Social Science and Medicine, 146, 129-136. 
Crittendon, C.N., Pressman, S.D., Cohen, S., Janicki-Deverts, D., Smith, B.W., & Seeman, T.E. (2014).  Social integration and pulmonary function in the elderly.  Health Psychology, 33, 535-543. 
Smith, B.W., Epstein, E.M., Ortiz, J.A., Christopher, P.J., & Tooley, E.M.  (2013).  The foundations of resilience: What are the critical resources for bouncing back from stress? In Sandra Prince-Embury (Ed.), Resilience in Children, Adolescents, and Adults (pp. 167-188).  New York: Oxford. 
Books
Smith, B.W. (2018). Positive psychology for your hero's journey: Discovering true and lasting happiness. North Charleston, S.C.: Createspace.
Courses Taught
Positive Psychology PSY 454
Positive Psychology PSY 554
Positive Psychology Lab PSY 455L
Psychology Teaching Practicum PSY 450
Emotion, Stress, Health PSY 413/513
Health Psychology PSY 280
Health Psychology Lab PSY 480L
Health Psychology Interventions PSY 514
Lab
Graduate Students
Kelly Erickson
Anne Guzman
Opportunity for Future Graduate Students
I hope to be able to take a new student to begin our Ph.D. program in Clinical Psychology the fall of 2019. The most important criteria for applications are a good match in research interests and experience, GRE scores of at least at the 70% on the Verbal and Quantitative sections, a GPA that is generally at least 3.5, and strong letters of recommendation.
Specifically, I am looking for students who are interested in identifying the factors and interventions that may enhance resilience and thriving and boost happiness and well-being in the midst of stress and trauma. I am especially interested in those who can express and articulate an interest in studying the role of mindfulness, a sense of meaning and purpose, self-kindness and compassion, and/or the idea of a hero's journey in enabling people to find and create an authentic and lasting life worth living.