Bruce W. Smith
Associate Professor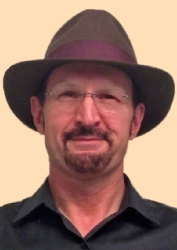 Email: 

Phone: 

(505) 277-0643

Office: 

Logan Hall Rm 152

Education: 

Ph.D., Arizona State University, Tempe, Arizona, 2002
 
 
Research Area/s:
Clinical Psychology,  Health Psychology
Research Interests:
The study of resilience and thriving in the context of stress
The identification of resources and interventions that may increase resilience and thriving. These resources include mindfulness, a sense of meaning and purpose in life, emotional regulation, emotional disclosure, gratitude, compassion, kindness, spirituality, and other strengths that have become the focus of Positive Psychology
The interventions we are most interested in developing and testing in our lab are those involving mindfulness meditation (e.g., Mindfulness-Based Stress Reduction or MBSR)
Motivational Interviewing (MI), acceptance-based approaches (e.g., Acceptance and Commitment Therapy or ACT, Dialectic Behavioral Therapy or DBT), and positive psychology interventions to identify and build personal strengths and increase well-being
The kinds of stressors we have focused on have included health problems such as chronic pain, cancer, and cardiovascular disease, traumatic stressors such as natural disasters, terrorist attacks, and those experienced by first responders (e.g., firefighters), and the chronic stressors and daily hassles faced by healthy adults, college students, and especially at-risk and first generation college students
Selected Publications
Smith, B.W., Vicuna, B., & Emmanuel, G.  (in press).  The role of positive psychology in fostering spiritual development and a sense of calling in college.  In John Wade (Ed.), Positive Psychology on the College Campus.  New York: Oxford.

Crittendon, C.N., Pressman, S.D., Cohen, S., Janicki-Deverts, D., Smith, B.W., & Seeman, T.E. (in press).  Social integration and pulmonary function in the elderly.  Health Psychology.

Steffen, L.E., & Smith, B.W.  (2013).  The influence of between and within-person hope among emergency responders on daily affect in a stress and coping model.  Journal of Research in Personality, 47, 738-747.
Smith, B.W., Ortiz, J.A., Steffen, L.E., Tooley, E.M., Wiggins, K.T., Yeater, E.A, Montoya, J. D., & Bernard, M.L.  (2011).  Mindfulness is associated with fewer PTSD symptoms, depressive symptoms, physical symptoms, and alcohol problems in urban firefighters.  Journal of Consulting and Clinical Psychology, 79(5), 613-617.

Blair, K.S., Geraci, M., Smith, B.W., Hollon, N., DeVido, J., Otero, M., Blair, R.J.R., & Pine, D.S.  (2012).  Reduced dorsal anterior cingulate cortical activity during emotional regulation and top-down attentional control in Generalized Social Phobia (GSP), Generalized Anxiety Disorder (GAD) and comorbid GSP/GAD, Biological Psychiatry, 72, 476-482.

Smith, B.W., Tooley, E.M., Christopher, P.J., & Kay, V.S.  (2010). Resilience as the ability to bounce back from stress: A neglected personal resource? Journal of Positive Psychology, 5, 166-176.
Courses Taught
Emotion, Stress, Health PSY 650

Health Psychology PSY 280

Health Psychology Lab PSY 480

Health Psychology Interventions PSY 514

Positive Psychology PSY 454

Positive Psychology PSY 554

Positive Psychology Lab PSY 450
Lab
Jennifer Bernard
Alexis Ortiz
Laurie Steffen
Elizabeth McCallion
Elizabeth Stein
There is a good chance that I will take a student for the fall of 2015. The most important criteria for applications are a good match in research interests, GRE scores of at least at the 75% on the Verbal and Quantitative sections, a GPA of at least 3.5, and strong letters of recommendation.