Predicting Recovery of Cognitive Control Deficits in Traumatic Brain Injury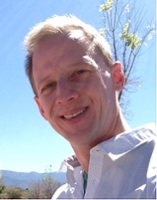 Project Principal Investigator/s:
Dr. James F. Cavanagh
Project Co-Investigator/s:
Dr. Abdullah Mueen (Department of Computer Sciences) & Dr. Andy Mayer (Mind research Network)
Funding Agency:
National Institute of General Medical Sciences
Amount Awarded:
$885,499 (direct costs)
Period of Performance:
09/2015 - 09/2020
Goals and Aims of Study
Dr. Cavanagh is part of a large consortium of biomedical researchers who have recently been awarded a grant to establish a Center for Brain Recovery and Repair.   Dr. Cavanagh's project aims to answer two major questions about mild-to-moderate Traumatic Brain Injuries (a 'TBI' or a concussion):
1) Can brainwaves (EEG) be used to understand how structural brain damage causes functional deficits in decision making?
2) Can these combined measures be used to predict individuals who are at risk of poor spontaneous recovery from TBI?
How this Research Will Benefit Society
The Center for Brain Recovery and Repair will establish an interdisciplinary team of basic science and clinical investigators, to focus on discovery of new and effective treatments to accelerate recovery of function for stroke and traumatic brain injury survivors. Dr. Cavanagh's study aims to provide a theoretically motivated and algorithmically-defined biomarker for concussion severity and recovery.