A Pilot Study of Integrated Treatment for Veterans with Chronic Pain and Opiate Misuse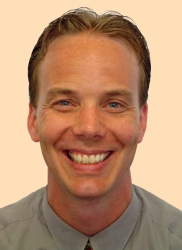 Project Principal Investigator/s:
Kevin Vowles
Project Co-Investigator/s:
Katie Witkiewitz, Ph.D., Wesley Gilliam, Ph.D., Karen Cardon, M.D.
Funding Agency:
The NIH, National Center of Complementary and Alternative Medicine
Amount Awarded:
$654,270 (direct costs)
Period of Performance:
08/2014 - 06/2016
Goals and Aims of Study
To test the feasibility of an integrated psychosocial and behavioral treatment in Veterans with chronic pain and evidence of problematic opioid use. Further, to evaluate within-treatment changes in specific treatment targets to aid in the identification of potential mechanisms of change.
How this Research Will Benefit Society
Chronic pain is an incredibly common and disruptive experience. It occurs in about 1 in 4 adults in the general population and about 1 in 2 adults in medical and Veteran's healthcare setting settings. Further, the experience of pain often has broad, and profoundly negative, effects on functioning and quality of life. Furthermore, opioid prescription in the treatment of chronic pain is frequent and carries a consequent risk of poor treatment outcome, as well as higher morbidity and mortality in a clinically significant number of patients, particularly those who meet criteria for opioid dependence.
Despite the alarming increases (140% increase from 1992 to 2003) in prescription opiate misuse, abuse, and dependence nationally in the United States, there are few treatment options available that target both pain-related interference and opioid dependence among patients with chronic pain. In military veterans, this issue is of particular importance as numerous reports indicate increasing use of opioids in the treatment of chronic pain, as well as increasing opioid-related problems, specifically in those who served in the Iraq and Afghanistan theatres (Operation Enduring Freedom, Operation Iraqi Freedom, and Operation New Dawn). To date, there are no evidenced-based treatment options which aim to both maximize effective functioning in Veterans with chronic pain while simultaneously addressing problematic opioid use.
This intervention seeks to take two interventions, Acceptance and Commitment Therapy (ACT) and Mindfulness-Based Relapse Prevention (MBRP), which individually have good research support for their effectiveness, and combine them to determine if they can be of use for those with chronic pain and for whom opioids have contributed to greater difficulties. It combines the resources of the University of New Mexico and the Raymond G Murphy VA Medical Center to evaluate the feasibility of improving the lives of military Veterans specifically. 
More broadly, if our data suggest that the combination of ACT and MBRP are feasible, then this research will pave the way for more effective interventions for those who experience incredible suffering as a result of chronic pain and opioids. Overall, the big question we are aiming to help to answer is the following: Is it possible to have a fulfilling life with chronic pain? This is important question for us as clinical scientists to ask ourselves as the available treatments for chronic pain, including opioids, do not appear to regularly eliminate the experience of pain.