Timothy E. Goldsmith
Associate Professor Emeritus/a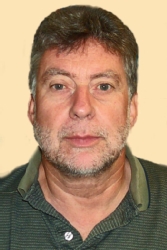 Email: 

Education: 

Ph.D., New Mexico State University, 1984
 
Research Area/s:
Cognition, Brain and Behavior,  Quantitative Psychology
Research Interests:
aviation psychology
computer-based text analysis
elicitation, representation, and assessment of knowledge networks
semantic memory structures derived from text
training and assessment of skilled performance
Selected Publications
Stevens-Adams, S. M., Goldsmith, T. E., & Butler, K. M. (2012). Variation in individuals' semantic networks for common knowledge is associated with false memory. The Quarterly Journal of Experimental Psychology, 65, 1035-1043.

Goldsmith, T. E. & Martin, N. (2011). Testing materiality under the unfair practices acts: What information matters when collecting time-barred debts? Consumer Finance Law Quarterly Report, 64 (4), 372-381.

Braude, D., Goldsmith, T. E., & Weiss, S. (2011). Assessing air medical crew real-time readiness to perform critical tasks. Prehospital Emergency Care, 15, 254-260.

Trumpower, D. L., Sharara, H., & Goldsmith, T. E. (2010). Specificity of structural assessment of knowledge. Journal of Technology, Learning, and Assessment, 8 (5).

Alverson, D. A, Caudell, T., & Goldsmith, T. E. (2008). Creating virtual reality medical simulations: A knowledge-based design and assessment approach. In Riley, Richard (Ed.) Manual of Simulation in Healthcare. Oxford University Press (UK).
Courses Taught
Psych 200 – Statistical Principles

Psych 302 - Psychological Research Techniques

Psych 501 - Advanced Statistics

Psych 650 - Seminar in Knowledge Representation