Nathan S. Pentkowski
Associate Professor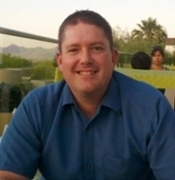 Email: 

Office: 

Logan Hall, 108

Education: 

Ph.D. University of Hawaii at Manoa
 
 
Research Area/s:
Cognition, Brain and Behavior
Research Interests:
Neurobiology of drug addiction, including cocaine, amphetamines, alcohol, and nicotine
Behavioral and neurobiological consequences of adolescent exposure to nicotine, ethanol, and cocaine
Social influences on drug self-administration and relapse, including prosocial interactions and chronic social stress
Neurobiology of anxiety and fear related defensive behaviors
Examining serotonin (e.g., 5-HT1B, 5-HT2C, 5-HT2A) and corticotropin-releasing factor (CRF1) receptors as novel targets for treating drug addiction and affective disorders
Changes in microRNA expression following exposure to chronic social stress and drugs of abuse.
Role of stress systems in modulating depressive- and anxiety-like behaviors in rodent transgenic models of Alzheimer's disease.
Selective manipulation of mesocorticolimbic structures using viral-mediated gene transfer and DREADD technology
Profile:
Accepting students?  Dr. Pentkowski is not accepting students for Fall 2024.
Research in my laboratory utilizes behavioral, pharmacological, biochemical, imaging and genetic techniques to examine the neurobiological mechanisms underlying drug abuse, mood and anxiety disorders, and Alzheimer's disease, including the critical role of stress. Prolonged exposure to excessive or uncontrollable stress represents a common risk factor for these neuropsychiatric disorders. My goal is to utilize these neuroscience techniques to identify the brain systems dysregulated in these neuropsychiatric disorders in order to develop novel pharmacotherapies.
Selected Publications
Pentkowski NS, Litvin Y, Blanchard DC and Blanchard RJ (2018). Effects of predator odor on unconditioned and conditioned defensive behaviors in female Long-Evans rats. Physiology & Behavior, 194, 41-47.
Pentkowski NS, Berkowitz L, Olguin C and Clark BJ (2018). Anxiety-like behavior as an early endophenotype in the TgF344-AD rat model of Alzheimer's disease. Neurobiology of Aging, 61, 169-76.
*Bastle RM, *Oliver RJ, Gardiner AS, Pentkowski NS, Bolognani F, Allan AM, Chaudhury T, St. Peter M, Galles N, Smith C, Neisewander JL and Perrone-Bizzozero NI (2018). In silico identification and in vivo validation of miR-495 as a novel regulator of motivation for cocaine that targets multiple addiction related networks in the nucleus accumbens. Molecular Psychiatry, Epub ahead of print, doi:10.1038/mp.2016.238.
Der-Ghazzarian TS, Call T, Scott SN, Dai K, Brunwasser SJ, Noudali SN, Pentkowski NS and Neisewander JL (2017). Effects of a 5-HT1B receptor agonist on locomotion and reinstatement of cocaine-conditioned place preference after abstinence from repeated injections in mice. Frontiers in Systems Neuroscience, 11:73. doi: 10.3389/fnsys.2017.00073.
Rodriguez CI, Magcalas CM, Barto D, Fink BC, Rice JP, Bird CW, Davies S, Pentkowski NS, Savage DD and Hamilton DA (2016). Effects of sex and housing on social, spatial, and motor behavior in adult rats exposed to moderate levels of alcohol during prenatal development. Behavioural Brain Research, 313, 233-43.
Pockros-Burgess LA, Pentkowski NS, Der-Ghazarian T and Neisewander JL (2014). Effects of the 5-HT2C receptor agonist CP809101 in the amygdala on reinstatement of cocaine-seeking behavior and anxiety-like behavior. International Journal of Neuropsychopharmacology, 17, 1751-62.
Pentkowski NS, Harder BG, Brunwasser SJ, Bastle RM, Peartree NA, Yanamandra K, Adams MD and Neisewander JL (2014). Pharmacological evidence for an abstinence-induced switch in 5-HT1B receptor modulation of cocaine self-administration and cocaine-seeking behavior. ACS Chemical Neuroscience, 19, 168-76.
Courses Taught
PSY 347: Drugs and Behavior
PSY 450/650: Neurobiology of Addiction
PSY 450/650: Molecular Pschiatry
PSY 540: Biological Bases of Behavior
PSY 641: Seminar - Cognition, Brain, and Behavior
Lab
Graduate Students:
Jack Madden
Carlos Maestas-Olguin
Kayla Cox
Tiphanie Chanel
I am not accepting students for Fall 2024