Marco Del Giudice
Research Associate Professor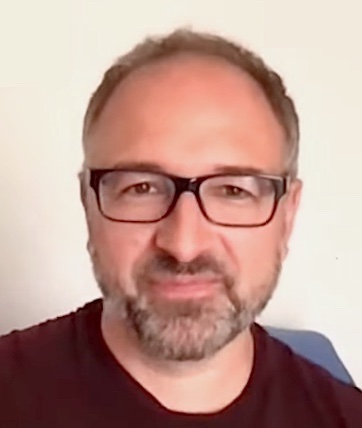 Email: 

Phone: 

505-277-2558

Office: 

140 Logan

Education: 

PhD University of Turin, 2007
 
 
 
Research Area/s:
Evolution and Development,  Quantitative Psychology
Research Interests:
Human development. Evolution of life stages and transitions; early stress; prenatal development; early social development; developmental plasticity; genotype-environment interactions
Social and family relations. Attachment in children and adults; parent-offspring conflict; social competition and risk-taking
Personality, individual and sex differences. Evolution of personality; self-regulation; sex differences in personality and social behavior; measurement of sex differences
Psychopathology. Evolutionary models of mental disorders; evolutionary-developmental psychopathology; autistic-like and schizotypal traits
Neurobiology and behavioral endocrinology. Individual differences in stress responsivity; prenatal stress
Profile:
Dr. Del Giudice's work explores a broad range of topics at the intersection of human behavior, evolution, and development. Specific research interests include the biology of middle childhood, the origin of sex differences in personality and social behavior (including parent-child and romantic attachment), and the evolution of developmental plasticity. With his collaborators, he has advanced a comprehensive model of individual differences in stress neurobiology. Most recently, he has been working on a unifying evolutionary framework for the classification of mental disorders.
Selected Publications
Ellis, B. J., & Del Giudice, M. (2019). Developmental adaptation to stress: An evolutionary perspective. Annual Review of Psychology, 70, 15.1-15.29.
Del Giudice, M. (2018). Evolutionary psychopathology: A unified approach. New York, NY: Oxford University Press.
Del Giudice, M. (2017). The evolution of interaction shape in differential susceptibility. Child Development, 88, 1897–1912.
Del Giudice, M. (2016). The life history model of psychopathology explains the structure of psychiatric disorders and the emergence of the p factor: A simulation study. Clinical Psychological Science, 4, 299-311.
Del Giudice, M., Ellis, B. J., & Shirtcliff, E. A. (2011). The Adaptive Calibration Model of stress responsivity. Neuroscience & Biobehavioral Reviews, 35, 1562-1592.
Del Giudice, M. (2009). Sex, attachment, and the development of reproductive strategies. Behavioral and Brain Sciences, 32, 1-21.