Kamilla Venner
Associate Professor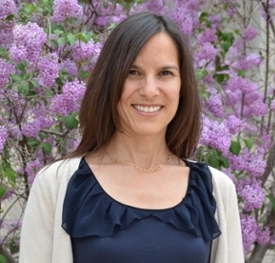 Email: 

Phone: 

(505) 277-1783 or (505) 925-2377

Office: 

Logan Hall 128, CASAA, 249

Education: 

Ph.D., University of New Mexico, 2001
 
 
Research Area/s:
Clinical Psychology
Research Interests:
Substance abuse treatment
Culturally effective adaptations of evidence-based treatment
American Indian/Alaska Native populations
Motivational Interviewing for treatment and teaching
Health disparities
Profile:
Accepting students?  Dr. Venner is accepting students for Fall 2023.  Please email Dr. Venner if you are interested in pursuing graduate studies.
Selected Publications
Dickerson, D., Venner, K. L., Duran, B., Annon, J. J., Hale, B, & Funmaker, G. (2014). Drum-Assisted Recovery Therapy for Native Americans (DARTNA): Results from a Pretest and Focus Groups. American Indian Alaska Native Mental Health Research, 21, 35-58.  
Tonigan, J. S., Martinez-Papponi, B, Hagler, K., Greenfield, B. L., & Venner, K. L. (2013). A longitudinal study of Urban Native American AA attendance, engagement, and outcome. Journal of Studies on Alcohol and Drugs, 74, 514-520.
Venner, K.,      Greenfield, B., Vicuña, B., Muñoz, R., Bhatt, S., & O'Keefe, V.      (2012). "I'm not one of them": Barriers to help-seeking among American      Indians with alcohol dependence.  Cultural Diversity and Ethnic Minority      Psychology, 18, 352-362.      doi: 10.1037/a002
Greenfield, B., & Venner, K. (2012). Review of substance abuse treatment research in Indian country: Future directions to strive toward health equity [Special issue]. The American Journal of Drug and Alcohol Abuse, 38, 483-492.
Venner, K. L., Feldstein, S. W., & Tafoya, N. (2007). Helping Clients Feel Welcome: Principles of Adapting Treatment Cross-Culturally. Alcoholism Treatment Quarterly, 25, 11-30.
Courses Taught
Psych 636: Diversity and Multicultural Issues

Psych 411 Evidence-based Treatment of Addictions

Psych 600 Clinical Interviewing Practicum

Psych 450 Drug Abuse
Lab
Violette Cloud
Alexandra Hernandez-Vallant
Jalene Herron
Prospective students may contact Dr. Venner at kamilla@unm.edu.