Joshua Grubbs
Associate Professor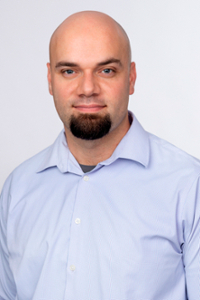 Email: 

Office: 

Logan Hall, 176

Education: 

Ph.D., Case Western Reserve University
 
 
Research Area/s:
Clinical Psychology
Research Interests:
Behavioral Addiction
Gambling
Compulsive Sexual Behavior
Veteran's Health
Internet Based Sexual Behavior
Profile:
Dr. Grubbs may be accepting students for Fall 2024.  Email Dr. Grubbs if you are interested in pursuing graduate studies in Dr. Grubbs lab.
Joshua Grubbs, Ph.D., is an Associate Professor at the University of New Mexico and an investigator at the Center on Alcohol, Substance use, And Addictions, where he studies compulsive sexual behavior disorder, gambling disorder, and personality traits. He is especially interested in the social construction of addiction and understanding what leads people feel out of control in their behavior. More simply, he studies how people come to think of themselves as having a behavioral addiction and why people might arrive at the conclusion that they have a behavioral addiction.   Additionally, Dr. Grubbs is especially interested in veteran health and the experiences of U.S. Armed Forces veterans dealing with compulsive, excessive, or out-of-control behaviors.
Beyond Work Activities
Dr. Grubbs is an avid outdoorsman who enjoys all the amazing activities that New Mexico has to offer such as hiking, fishing, mountain biking, and off roading. He is also a self-described barbecue afficionado, and when he's not working on spending time with his family, you can probably find him smoking a pork shoulder for 22 hours or roasting chiles on his smoker.
Selected Publications
Grubbs, J. B., Floyd, C. G., Griffin, K. R., Jennings, T. L., & Kraus, S. W. (2022). Moral incongruence and addiction: A registered report. Psychology of Addictive Behaviors, 36(7), 749–761. https://doi.org/10.1037/adb0000876
Grubbs, J. B., Floyd, C. G., & Kraus, S. W. (2023). Pornography Use and Public Health: Examining the Importance of Online Sexual Behavior in the Health Sciences. American Journal of Public Health, 113(1). https://doi.org/10.2105/AJPH.2022.307146
Grubbs, J. B., Hoagland, K. C., Lee, B. N., Grant, J. T., Davison, P., Reid, R. C., & Kraus, S. W. (2020). Sexual addiction 25 years on: A systematic and methodological review of empirical literature and an agenda for future research. Clinical Psychology Review, 82, 101925. https://doi.org/10.1016/j.cpr.2020.101925
Grubbs, J. B., & Kraus, S. W. (2021). Pornography Use and Psychological Science: A Call for Consideration. Current Directions in Psychological Science, 30, 096372142097959. https://doi.org/10.1177/0963721420979594
Grubbs, J. B., & Kraus, S. W. (2022). Symptoms of Problem Gambling Among U.S. Adults Who Wager on Sports. JAMA Network Open. https://doi.org/10.1001/jamanetworkopen.2022.39670
Grubbs, J. B., Perry, S. L., Wilt, J. A., & Reid, R. C. (2019). Pornography problems due to moral incongruence: An integrative model with a systematic review and meta-analysis. Archives of Sexual Behavior, 48(2), 397–415. https://doi.org/10.1007/s10508-018-1248-x
Grubbs, J. B., Wright, P. J., Braden, A. L., Wilt, J. A., & Kraus, S. W. (2019). Internet pornography use and sexual motivation: A systematic review and integration. Annals of the International Communication Association, 43(2), 117–155. https://doi.org/10.1080/23808985.2019.1584045
Courses Taught
PSYC 2110 Social Psychology
Lab
Dr. Grubbs directs the Behavioral Addictions And Associated Disorders (BAAAD) Lab.  The BAAAD lab is primarily concerned with understanding the causes and associates of the so-called behavioral "addictions."  Lab members' works have focused on harm reduction in gambling, the interaction of social context and individual differences in predicting compulsive behavior, the influence of morality and religious belief on self-perception in addiction, and the experiences of minoritized individuals as they relate to behavioral addictions. Current members of the BAAAD Lab at UNM are:
Alex Connolly
Regina Tahk