Jeremy Hogeveen
Assistant Professor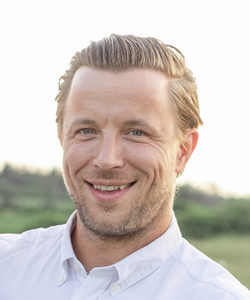 Email: 

Office: 

Logan Hall, 148

Education: 

Ph.D., Cognitive Neuroscience, Wilfrid Laurier University (Ontario, Canada)
 
 
Research Area/s:
Cognition, Brain and Behavior,  Quantitative Psychology
Research Interests:
Cognitive and affective neuroscience of psychopathology
Emotional awareness and regulation
Decision making and cognitive control
Profile:
Accepting students?  Dr. Hogeveen maybe accepting students for Fall 2023.  Please email Dr. Hogeveen if you are interested in pursuing graduate studies.
I'm an Assistant Professor in the Department of Psychology at UNM. My research interests lie at the intersection of cognitive, affective, and clinical neuroscience, and I am broadly interested in understanding the neural mechanisms underlying transdiagnostic psychiatric symptoms in humans using neuroscience tools including functional magnetic resonance imaging (fMRI) and noninvasive brain stimulation (e.g. transcranial magnetic stimulation, TMS).
Selected Publications
Hogeveen, J., Krug, M. K., Elliott, M. V., Carter, C. S., & Solomon, M. (2018). Proactive control as a double-edged sword in autism spectrum disorder. Journal of abnormal psychology, 127(4), 429.
Hogeveen, J., Krug, M. K., Elliott, M. V., & Solomon, M. (2018). Insula-Retrosplenial Cortex Overconnectivity Increases Internalizing via Reduced Insight in Autism. Biological psychiatry.
Hogeveen, J., Bird, G., Chau, A., Krueger, F., & Grafman, J. (2016). Acquired alexithymia following damage to the anterior insula. Neuropsychologia, 82, 142-148.
Hogeveen, J., Hauner, K. K., Chau, A., Krueger, F., & Grafman, J. (2017). Impaired valuation leads to increased apathy following ventromedial prefrontal cortex damage. Cerebral cortex, 27(2), 1401-1408.
Courses Taught
PSY 344--Human Neuropsychology
PSY 360--Human Learning and Memory
Lab
Breannan Howell, MA, Graduate Student Research Assistant
If you are interested in pursuing graduate training with Dr. Hogeveen, please send an email to jhogeveen@unm.edu and apply to our graduate program by December 1 !