Derek Hamilton
Professor
Department Chair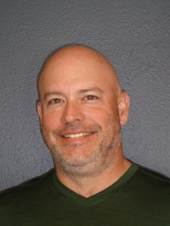 Email: 

Office: 

Logan Hall 178
 
 
Research Area/s:
Cognition, Brain and Behavior
Research Interests:
Behavioral and neurobiological consequences of prenatal ethanol exposure
Neurobiology of learning and memory
Social behavior
Spatial navigation
Synaptic plasticity and structural plasticity
Profile:
Accepting students?  Dr. Hamilton may be accpeting students for Fall 2024.  Please email Dr. Hamilton if you are interested in pursuing graduate studies.
Selected Publications
Hamilton, D.A., Silasi, G., Magcalas, C.M., Pellis, S.M., & Kolb, B.E. (2020). Social and olfactory experiences modify neuronal morphology of orbital frontal cortex. Behavioral Neuroscience, 134, 59-68.
Frost, M.E., Peterson, V.L., Bird, C. W., McCool, B.A., & Hamilton, D. A. (2019). Effects of Ethanol Exposure and Withdrawal on Neuronal Morphology in the Agranular Insular and Prelimbic Cortices: Relationship to Withdrawal-Related Structural Plasticity in the Nucleus Accumbens. Brain Sciences, 9, 180.
Rodriguez, C. I., Davies, S., Calhoun, V., Savage, D.D., & Hamilton, D. A. (2016). Moderate prenatal ethanol exposure alters functional connectivity in the adult rat brain. Alcoholism: Clinical and Experimental Research, in press.
Hamilton, D.A., & Brigman, J.L. (2015). Behavioral flexibility in rats and mice: Contributions of distinct frontocortical regions. Genes, Brain, and Behavior, 14, 4-20.
Bird, C.W., Candelaria-Cook, F.T., Magcalas, C.M., Davies, S., Valenzuela, C.F., Savage, D.D., & Hamilton, D.A. (2015). Moderate prenatal alcohol exposure enhances GluN2B containing NMDA receptor binding and ifenprodil sensitivity in rat ventrolateral frontal cortex.  PLoS ONE, 10(3):e0118721.
Hamilton, D.A., Barto, D., Rodriguez, C.I., Magcalas, C., Fink, B.C., Rice, J.P., Bird, C.W., Davies, S., & Savage, D.D. (2014). Effects of moderate prenatal ethanol exposure and age on social behavior, spatial response perseveration errors and motor behavior. Behavioural Brain Research, 269, 44-54.
Knierim, J.J., & Hamilton, D.A. (2011). Framing spatial cognition: Neural representations of proximal and distal reference frames and their role in navigation.  Physiological Reviews, 91, 1245-1279.
Courses Taught
Psychology 240 : Brain and Behavior

Psychology 260 : Psychology of Learning and Memory

Psychology 347/547 : Drugs and Behavior

Psychology 391-392 / 491-492 Junior/Senior Honors

Psychology 540 : Biological Bases of Behavior
Lab
Graduate Students:
Christy Magcalas
The role of glutamatergic receptors in frontal cortex function and related behaviors.
Breannan Howell
Affect and learning/memory.
Monica Goncalves-Garcia
Prenatal alcohol exposure, learning, and synaptic plasticity.
If you are interested in pursuing graduate studies with Dr. Hamilton please contact him by email.  He will be considering a student for 2021.