Agora Benefit Auction
Departmental Event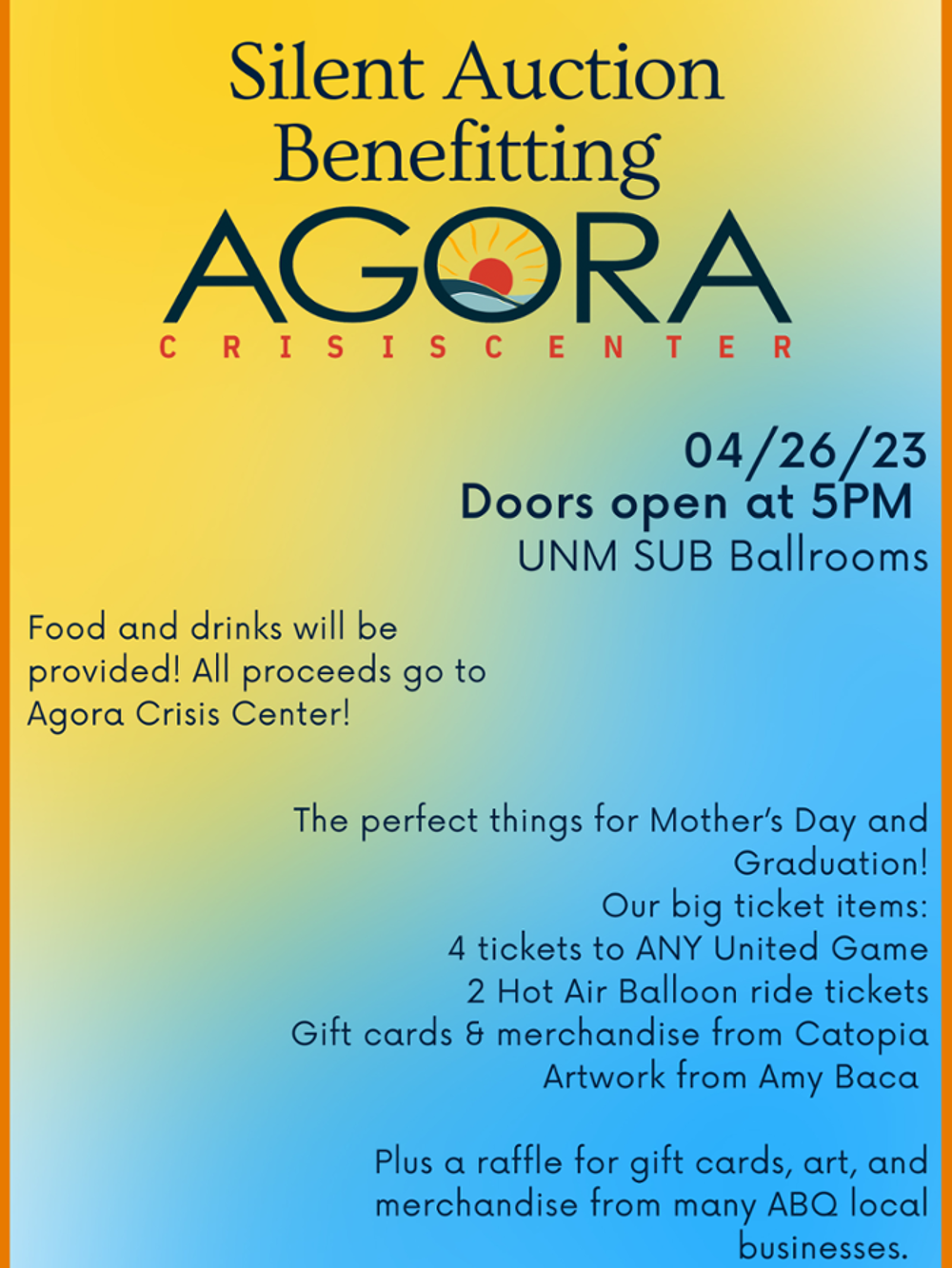 Start Date: Apr 26, 2023 - 05:00pm
End Date: Apr 26, 2023 - 09:00pm
Location: UNM SUB Ballrooms
Agora Crisis Center is hosting its first-ever fundraiser auction April 26 at 5PM in the UNM SUB ballrooms. 

This is an event open to the community. It has a FREE entry, FREE food, and FREE entry to our door prize raffle! 

With Graduation season and Mother's Day right around the corner, you will find the perfect gift for yourself or a loved one while supporting your local crisis center here on campus. 

There will also be several raffles! 

Our prizes include voucher tickets to Sandia Tramway, day passes to places like Ojo Spa Resorts, vouchers for a balloon ride with Rainbow Ryders, Several pieces of art, and gift cards from your favorite local coffee shops, just to name a few. 

You can find more info about our prizes on our Instagram, @agoracrisiscenter, or feel free to reply with any questions about our event. 

Thank you for your support!