Davood Tofighi
Assistant Professor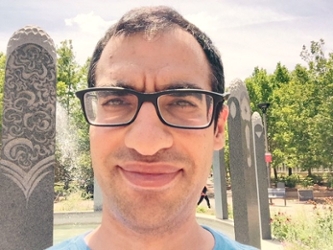 Email: 

Phone: 

(505) 277-4025

Office: 

Logan Hall 162

Education: 

Arizona State University
Research Area/s:
Health Psychology,  Quantitative Psychology
Research Interests:
Casual Meditation Analysis
Design Of Intervention Prevention Experiments
Multilevel Regression & Structural Equation Modeling
Longitudinal Data Analysis
Profile:
Accepting students?  Dr. Tofighi is accepting students for Fall 2021.  Email Dr. Tofighi if you are interested in pursuing graduate studies.
The overall goal of my research is to develop, enhance, and evaluate the state-of-the-art mathematical and statistical methods that are widely used to model real-world, complex psychological, educational, and health phenomenon. My substantive research focuses on the application of statistical methods to model causal and developmental processes in health and prevention science.
Selected Publications
Tofighi, D., Hsiao, Y., Kruger, E. S., Van Horn, M. L., MacKinnon, D. P., Witkiewitz, K. (in press). Sensitivity analysis of the no-omitted confounder assumption in latent growth curve mediation models. Structural Equation Modeling: A Multidisciplinary Journal.
Tofighi, D., & Kelley, K. (2016). Assessing omitted confounder bias in multilevel mediation models. Multivariate Behavioral Research 51, 86–105. doi: 10.1080/00273171.2015.1105736 .
Tofighi, D. & MacKinnon, D. P. (2016).  Monte Carlo confidence intervals for complex functions of indirect effects. Structural Equation Modeling: A Multidisciplinary Journal, 23, 194-205.doi: 10.1080/10705511.2015.1057284.
Enders, C.K., & Tofighi, D., (2007). Centering predictor variables in cross-sectional multilevel models: A new look at an old issue.  Psychological Methods, 12, 121-138.
Courses Taught
PSY 200:  Statistical Principles
PSY 502:  Design and Analysis of Experiments