Nathan S. Pentkowski
Assistant Professor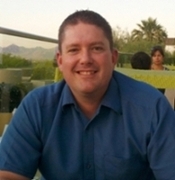 Email: 

Phone: 

(505) 277-1928

Office: 

Logan Hall RM 108
 
Research Area/s:
Cognition, Brain and Behavior
Research Interests:
Neurobiology of drug addiction, including cocaine, amphetamines, alcohol, and nicotine
Behavioral and neurobiological consequences of adolescent exposure to nicotine, ethanol, and cocaine
Neurobiology of anxiety and fear related defensive behaviors
Social influences on drug self-administration and relapse, including prosocial interactions and chronic social stress
Examining serotonin (e.g., 5-HT1B, 5-HT2C, 5-HT2A) and corticotropin-releasing factor (CRF1) receptors as novel targets for treating drug addiction and affective disorders
Changes in microRNA (e.g., miR-495, HuD) expression following exposure to chronic social stress and drugs of abuse
Selective manipulation of mesocorticolimbic structures using viral-mediated gene transfer and DREADD technology
Selected Publications
Neisewander, JL, Cheung, THC and Pentkowski, NS (2014). Dopamine D3 and 5-HT1Breceptor dysregulation as a result of psychostimulant intake and forced abstinence: Implications for medications development. Special issue: NIDA's 40th Anniversary, Neuropharmacology, 76 Pt B: 301-19.
 Pentkowski, NS, Harder, BG, Brunwasser, SJ, Bastle, RM, Peartree, NA, Yanamandra, K, NA, Adams, MD and Neisewander, JL (2014). Pharmacological evidence for an abstinence-induced switch in 5-HT1B receptor modulation of cocaine self-administration and cocaine-seeking behavior. ACS ChemNeurosci, 5, 168-76.
 Pentkowski, NS, Tovote, P, Blanchard, DC, Litvin, Y and Blanchard, RJ (2013). Cortagine infused into the medial prefrontal cortex attenuates predator-induced defensive behaviors and Fos protein production in selective nuclei of the amygdala in male CD1 mice. HormBehav, 64, 519-26.
Neisewander, JL, Peartree, NA and Pentkowski, NS (2012). Emotional valence and context of social influences on drug abuse-related behavior in animal models of social stress and prosocial interaction. Special issue: Drug Action in Social Context, Psychopharmacology (Berl), 224, 33-56.
Bastle, RM, Kufahl, PR, Turk, MN, Weber, SM, Pentkowski, NS, Thiel, KJ and Neisewander, JL (2012). Novel cues reinstate cocaine-seeking behavior and Induce Fos protein expression as effectively as conditioned cues. Neuropsychopharmacology, 37, 2109-20.
Pentkowski, NS, Cheung, THC, Toy, WA, Adams, MD, Neumaier, JF and Neisewander, JL (2012). Protracted withdrawal from cocaine self-administration flips the switch on 5-HT1B receptor modulation of cocaine-abuse related behaviors. Biol Psychiatry, 72, 396-404.
Pentkowski, NS, Duke, FD, Weber, SM, Pockros, LA, Teer, AP, Hamilton, EC, Thiel, KJ and Neisewander, JL (2010). Stimulation of medial prefrontal cortex 5-HT2C receptors attenuates cocaine-seeking behavior. Neuropsychopharmacology, 35, 2037-48.
Blanchard, DC, Canteras, NS, Markham, CM, Pentkowski, NS and Blanchard, RJ (2005). Lesions of structures showing FOS expression to cat presentation: Effects on responsivity to a cat, cat odor, and nonpredator threat. Neurosci Biobehav Rev, 29, 1243-53.
Courses Taught
PSY 347: Drugs and Behavior
PSY 450: Molecular Psychiatry
PSY 450: Neurobiology of Drug Abuse
PSY 547: Drugs and Behavior
PSY 651 Seminar - Cognition, Brain, and Behavior
Lab
Graduate Students:
Sam Bouquin
Jack Madden
Carlos Olguin
Undergraduate Students:
John Fennelly
Anastasia Marjenhoff
Gabriela Martinez
Chelsie Padilla
The likelihood of accepting a new graduate student for the Fall 2018 semester is low. Good GREs and academic performance are expected, and a great emphasis will be placed on research experience, publications/presentations, and letters of reference.