Acceptance and Commitment Therapy for Chronic Pain: A Telehealth Applicaiton Feasibility Study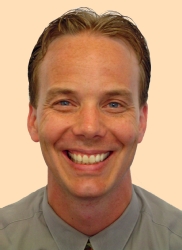 Project Principal Investigator/s:
Dr. Kevin Vowles
Funding Agency:
2Morrow, Inc.
Amount Awarded:
15,959
Period of Performance:
11/2017 - 05/2018
Goals and Aims of Study
Chronic pain is common in adults, impacting approximately one in every four adults in the developed world. Despite the documented efficacy, behavioral pain treatment options are not accessible for many individuals, whether due to long clinic wait-lists, geographic availability, provider insurance coverage, time constraints, or presentation of sub-clinical levels of severity of psychosocial symptoms. Telehealth and smartphone application interventions are becoming increasingly available for treatment of a myriad of conditions as a means of increasing access to care and promoting self-management of health care. A review of available smartphone applications for chronic pain management included over two hundred relevant apps, primarily focused on pain education and pain self-management. A lack of inclusion of evidence-based pain management strategies was noted in the review. Development and evaluation of a chronic pain app would offer patients with chronic pain increased accessibility to an evidence-based treatment option for increasing functioning and improving quality of life.
This study is a pilot feasibility trial to examine the acceptability, usability, and technical performance of an Acceptance and Commitment Therapy (ACT) based telehealth application ("app") for those with chronic pain.  ACT for chronic pain is a treatment approach with "strong" empirical support according to the Division of Clinical Psychology of the American Psychological Association. The primary goal of ACT in the context of chronic pain treatment is to increase the patient's engagement in valued and important activities while experiencing pain or discomfort, such that effective action is not dependent on pain intensity. Relatedly, ACT also aims to facilitate more effective responding to difficult or aversive experiences (e.g. persistent pain). ACT has been shown to reliably and significantly reduce pain-related distress, disability, and healthcare usage. 
How this Research Will Benefit Society