Elizabeth Yeater
Associate Professor
Director Clinical Training (DCT)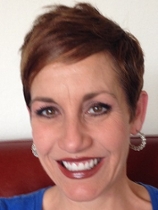 Email: 

Phone: 

(505) 277-0632

Office: 

Logan Hall, 130

Education: 

Ph.D., University of Nevada, Reno, 2001
 
Research Area/s:
Clinical Psychology
Research Interests:
My research program attempts to identify cognitive and behavioral processes involved in the sexual victimization and revictimization of women by using a social information processing model (SIP) as a general framework and methods borrowed from cognitive science
Selected Publications
Yeater, E. A., & Viken, R. J. (2010). Factors affecting women's response choices to dating and social situations. Journal of Interpersonal Violence, 25, 1411-1428.

Yeater, E. A., Austin, J. L., Stump, M. J., & Smith, J. E. (2010). Coping mediates the relationship between trauma symptoms and alcohol use in homeless, ethnically-diverse women. Psychological Trauma: Theory, Research, Practice, and Policy, 2, 307-310.

Yeater, E. A., Treat, T. A., Viken, R. J., & McFall, R. M. (2010). Cognitive processes underlying women's risk judgments: Associations with sexual victimization history and rape myth acceptance. Journal of Consulting and Clinical Psychology, 78(3), 375-386.

Yeater, E. A., McFall, R. M., & Viken, R. J. (2011). The relationship between women's response effectiveness and a history of sexual victimization. Journal of Interpersonal Violence, 26, 462-478.

Yeater, E. A., Miller, G. F., Rinehart, J. K., & Nason, E. E. (2012). Trauma and sex surveys meet minimal risk standards: Implications for Internal Review Boards. Psychological Science, 23 (7), 780-787.
Courses Taught
PSY 538  Introduction to Clinical Science

PSY 450/650  Seminar in Psychological Trauma

PSY 332  Abnormal Behavior
Lab
Gaby Lopez
Ryan Ross
Kristen Vitek