Claudia D. Tesche
Professor
Transcranial Stimulation Laboratory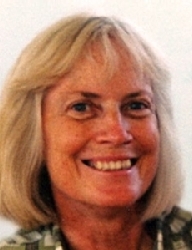 Email: 

Phone: 

(505) 277-3544

Office: 

Logan Hall Rm 136

Education: 

Ph.D., University of California, Berkeley
 
Research Area/s:
Cognition, Brain and Behavior
Research Interests:
Brain plasticity
Transcranial direct current stimulation (tDCS)
Transcranial alternating current stimulation (tACS)
Transcranial magnetic stimulation (TMS)
Magnetoencephalography (MEG)
Electroencephalography (EEG)
Attention
Fetal Alcohol Spectrum Disorder (FASD)
Selected Publications
Houck, J.M., Moyers, T.B, Tesche, C.D. (2012) Through a glass darkly: some insights on change talk via magnetoencephalography. Psychol Addict Behav 27(2), 489-500.  

Manto, M., Bower, J.M., Conforto, A.B., Delgado-García, J.M., Farias da Guarda, S.N., Gerwig, M.,  Habas, C., Hagura, N., Ivry, R.B., Mariën, P., Molinari, M., Naito, E., Nowak, D.A., Ben Taib, N.O., Pelisson, D., Tesche, C.D., Tilikete, C., Timmann, D. Consensus paper: roles of the cerebellum in motor control-the diversity of ideas on cerebellar involvement in movement.Cerebellum, 11(2): 457–87 (2012).  

Stone, D.B., Tesche, C.D. (2009). Transcranial direct current stimulation modulates shifts in global/local attention. NeuroReport, 20(12): 1115–1119.  

Martin, T., Houck, J.M., Pearson Bish, J., Kičić, D.,Woodruff, C.C., Moses, S.N., Lee, D.C., Tesche, C.D. (2006). MEG Reveals Different Contributions of Motor Cortex and Cerebellum to Simple Reaction Time Following Temporally-structured Cues.  Human Brain Mapping, 27(7): 552–61. 

Tesche, C.D., Kodituwakku, P.W., Garcia, C.M., Houck, J.M. (2014) Sex-related differences in auditory processing in adolescents with fetal alcohol spectrum disorder: A magnetoencephalographic study. Neuroimage Clinical 7:571-587.
Courses Taught
Psych 450/650 Advanced Functional Neuroimaging

Psych 450/650 Transcranial Stimulation Laboratory

Psych 450/650 EEG Laboratory

Psych 450/650 Functional Neuroanatomy

Psych 641 Seminar in Cognition, Brain and Behavior
Lab
Christopher Garcia
Danielle Rudder
Andrei Vakhtin
For prospective grad students:
I am highly likely to accept a new graduate student next year. Please email me for more information about my laboratory.