Michael J. Dougher
Professor Emeritus/a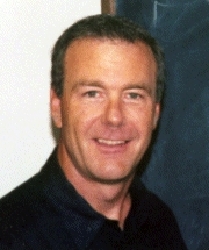 Email: 

Phone: 

(505) 277-0374

Education: 

Ph.D., University of Illinois at Chicago, 1980
Research Area/s:
Clinical Psychology
Research Interests:
Experimental and clinical behavior analysis
Contextualistic methods of psychotherapy and psychotherapy research
Integrative psychotherapies
Selected Publications
Guinther, P. & Dougher, M.J. (2010) Memory intrusions following interrelated conditional discrimination training. The Journal of the Experimental Analysis of Behavior, 93, 329-348.

Klepac, R. K.,  Ronan, G. F., Andrasik, F.,  Arnold, K., Belar, C., Berry, S., Christoff, K., Craighead, L. W., Dougher, M. J., Dowd, E. T., Herbert, J., McFarr, L., Rizvi, S., Sauer, E. M. & Strauman, T. J. (2012).  Guidelines for Cognitive Behavioral Training within Doctoral Psychology Programs in the United States of America: Report of The Inter-Organizational Task Force on Cognitive and Behavioral Psychology Doctoral Education.  Behavior Therapy, 43, 687-697.

Wray, A., Dougher, M.J., & Hamilton, D.A. (in press). Making sense as a reinforcer. The Psychological Record.

Guinther, P. & Dougher, M.J. (in press) Partial Contextual Control of Semantic False Memories in the Form of Derived Relational Intrusions Following Training. The Psychological Record.

Guinther, P. M. & Dougher, M.J. (2012) From Behavioral Research to Clinical Therapy. In G. Madden, W. Dube, T.D. Hackenberg, G.P. Hanley & K.A. Lattal (Eds.) APA Handbook of Behavior Analysis, v 2, 3-32.
Courses Taught
None at this time.
Lab
Not currently accepting new students.