Nexus of Risk: Sexual Assault, Alcohol Use, and Risky Sex among College Women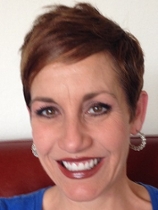 Project Principal Investigator/s:
Elizabeth Yeater, Ph.D.
Funding Agency:
National Institute on Alcohol Abuse and Alcoholism
Amount Awarded:
$665,994
Period of Performance:
05/2018 - 05/2021
Goals and Aims of Study
This study will use Ecological Momentary Assessment (EMA) to obtain a better understanding of the contextual determinants of sexual assault, as well as the co-occurrence of victimization, risky sex, and substance use. These findings will inform the development of an Ecological Momentary Intervention (EMI) that will provide college women with personalized feedback about their level of risk for victimization and related adverse events. The effectiveness of EMA/EMI in decreasing rates of sexual assault, risky sexual behavior, and substance use then will be evaluated relative to an EMA-only and an assessment-only control group.
How this Research Will Benefit Society
In spite of the development of numerous preventative interventions aimed at decreasing the prevalence of sexual violence on college campuses, rates of victimization have remained steady over several decades. Moreover, these interventions have been relatively ineffective at changing behavior.EMI may prove to be an effective intervention for college women who are at risk for assault. Because it could be delivered on a smartphone, it would be portable, cost-effective, and easily disseminated to college women and continually available during high-risk times.