Kent Kiehl
Professor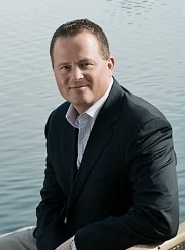 Email: 

Phone: 

(505) 925-4516

Office: 

Mind Research Network, 1101 Yale Blvd NE (north campus of UNM)

Education: 

Ph.D., University of British Columbia, 2000
 
 
 
Research Area/s:
Cognition, Brain and Behavior
Research Interests:
Psychopathy (aka psychopathic personality): - Assessment of psychopathy using self-report, caregiver/collateral informant reports, expert-rater devices (i.e., Hare Psychopathy Checklist-Revised (Hare PCl-R)). - Training Clinicians/Students to use the Hare Psychopathy Checklist-Revised - Implications of psychopathy for the legal system (i.e., recidivism, treatment outcomes, risk assessments) - Treatment for psychopathy - Neuroscience of psychopathy
Cognitive Neuroscience - Utility of neuroimaging techniques to inform psychiatric illnesses (i.e., schizophrenia, bipolar disorder, PTSD, traumatic brain injury, ADHD) - Methods of Cognitive Neuroscience - Training students/clinicians in neuroimaging methods
Neuroscience and Law - State and Federal Judge education on Neuroscience and/or Psychopathy and/or Schizophrenia - Legal consultant on cases of neuroscience and/or psychopathy in the legal system
Cetacean Cognition - using EEG/brain waves to assess cognitive function in dolphins and whales
Selected Publications
Kiehl, K.A. (2014). The Psychopath Whisperer: The science of those without conscience. Crown Publishing, A division of Random House. www.psychopathwhisperer.com

Cope, L.M., Ermer, E., Gaudet, L.M., Eckhardt, A.L., Caldwell, M.F., Calhoun, V.D. & Kiehl, K.A. (2014). Abnormal brain structure in youth who commit homicide.  Neuroimage: Clinical, 4, 800-807.

Aharoni, E., Vincent, G., Harenski, C., Calhoun, V.D., Sinnott-Armstrong, W., Gazzaniga, M.S., & Kiehl, K.A. (2013). Neuroprediction of future re-arrest.  Proceedings of the National Academy of Science (PNAS), 110 (15), 6223-6228.

Decety, J., Skelly, L.R., & Kiehl, K.A. (in press). Brain response to empathy-eliciting scenarios in incarcerated psychopaths.  Archives of General Psychiatry

Ly, M, Kirk, G.R., Newman, J.P., Kiehl, K.A., & Koenigs, M.  (2012). Cortical thinning in psychopathy.  American Journal of Psychiatry, 169 (7), 684-687.

Anderson, N.E. & Kiehl, K.A. (2012). The psychopath magnetized: Insights from brain imaging. Trends in Cognitive Science (TICS), 16 (1), 52-60.

Ermer, E.  Kahn, R., Salovey, P. & Kiehl, K.A. (2012). Emotional intelligence in incarcerated men with psychopathic traits.  Journal of Personality and Social Psychology, 103 (1), 194-204.

Ermer, E., Cope, L.M., Nyalakanti, P.K., Calhoun, V.D., & Kiehl, K.A. (2012).  Aberrant paralimbic gray matter in criminal psychopathy. Journal of Abnormal Psychology, 121 (3), 649-658.
Courses Taught
Psychology, Neuroscience and Law Undergraduate/Graduate Seminar (Psychology 450/650) ** Offered Fall 2013

Clinical Cognitive Neuroscience Undergraduate/Graduate Seminar (Psychology 450/650; offered every other year)

Introduction to Neuroimaging Analysis (Psychology 450/650).

Psychology, Neuroscience and Law Laboratory (Psychology 335L)
Lab
Graduate Students:
Graduate Students
Samantha Fede, BS, Virginia Tech
Julia Lushing, J.D., Cardozo Benjamin School of Law
Charles 'Sam' Robinson, M.A. University of Pennsylvania
Michael Maurer, B.A. University of California Davis
*Dr. Kiehl reviews graduate student applications in clinical and cognitive areas every year.
Mobile MRI Core and Clinical Cognitive Neuroscience Laboratory
Program Manager
Ebany Martinez-Finley, Ph.D, Vanderbilt University
Administrative Assistant
Kayla Peterson
Assistant Professor of Translational Neuroscience
Carla Harenski, Ph.D, Emory University, Atlanta, GA
Post Doctoral Fellow
Nathaniel Anderson, Ph.D, Baylor University
Vaughn Steele, Ph.D, University of Minnesota
Simone Viljoen, Ph.D, Simon Fraser University
RESEARCH STAFF (by project):
Mobile MRI Manager
Keith Harenski, BS, LaRoche College
Research Programmer
Prashanth Nyalakanti, MS, Louisiana Tech University
Vikram Rao, MS, University of Texas at Arlington
ERP/fMRI staff
Michael Miller, BS, University of Pittsburgh
Michael Maurer, BA, University of California, Davis
Leah Efferson  BA., Hiram College in Ohio 
Adult Male Psychopathy/Substance Abuse
Michael Miller, BS, University of Pittsburgh (Coordinator)
Tomas Segovia, BA, University of New Mexico
Christopher Lee, BS, University of New Mexico
Leah Efferson,  BA, Hiram College in Ohio 
Aleice Vujnovich, BS from University of Wisconsin – Madison, (WI staff)
Socio Moral
Leah Efferson,  B.A., Hiram College in Ohio 
Aleice Vujnovich, (WI staff)
Adult Female Psychopathy/Substance Abuse
Alex Eckhardt, University of New Mexico 
Prediction
Matt Widdows, MA, University of New Mexico
Database Team
Laura Meeks, New Mexico State University (Team Lead)
Devyn Folk, University of New Mexico
Ph.D. Lab Alumni
Eyal Aharoni, Ph.D, University of California, Santa Barbara
Elsa Ermer, Ph.D, University of California, Santa Barbara
Lora Cope, Ph.D. The University of New Mexico